Branden C. Meyer - Clerk of Courts
FAIRFIELD COUNTY, OHIO
The Clerk serves the Fairfield County Court of Common Pleas, which is a court of general jurisdiction in Ohio. The court hears criminal prosecutions ranging from felonies to misdemeanors. Civil cases involving complex litigation are heard in the Common Pleas Court as well. The Court of Common Pleas serves as a trial court for all general criminal and civil cases that occur within Fairfield County, Ohio.

For issues regarding misdemeanor criminal and traffic matters and civil matters in dispute of $15,000 or less, please contact the Fairfield County Municipal Court.

The Clerk of Courtsí Legal Department handles documents or filings for five separate areas: Civil Division, Criminal Division, Domestic Relations Division, the Appellate Division and the Records Division.


Civil Division

The civil division receives all paperwork relating to law suits, such as personal injury, foreclosures and other disputes. This division also records Ohio sales and income tax judgments for public record, issues Certificates of Judgments, subpoenas and files Notary Public Commissions.


Criminal Division

The criminal division processes all felony cases bound over to the grand jury and all grand jury indictments. This division dockets and files all motions, entries, warrants, and summons relating to criminal cases. It also creates and processes all warrants and issues subpoenas for criminal cases.


Domestic Relations Division

The domestic relations division handles all marital and other non-criminal domestic disputes. This division engages in the same activities as the civil division, except that it handles all domestic relations such as divorce (dissolution of marriage), annulment, legal separation, spousal support, parental rights, children, etc.


Appellate Division

The appellate division receives all filings and manages all paperwork relating to cases which have been appealed to the 5th District Court of Appeals. This includes any appeals from the Common Pleas Court, Juvenile/Probate Court, and the Municipal Court.


Records Division

The records division of the Clerk's office is responsible for protecting, preserving, and disseminating official records in accordance with the records retention schedule according to state archival standards. This division also provides public access to records for the Common Pleas Court. It also manages public records requests and maintains over 22 million pages of documents for both the Legal and Title Departments.

The Clerk's office has made every effort to serve the public in an efficient, professional and courteous manner. If you are looking for recorded documents, please contact the Fairfield County Recorderís Office. Any recorded documents from 1996 to the present are available online at Fairfield County Recorder's Online Record Search with older documents from the 1800s being available on microfilm and paper by visiting the County Recorderís office. Court dockets from 1993 to present are available online by searching on the Fairfield County Clerk of Courts Online Search. Prior years are available by contacting the Clerk of Courts Records Division. More information regarding the local practice and procedures of this division is available in the Local Rules of Criminal and Civil Practice of Common Pleas Court. Links to the Local Rules of the 5th District Court of Appeals and the Court of Domestic Relations are also available.

Fees are payable by cash, certified or personal check, credit card or money order. Please keep in mind, a 3% convenience fee will be added to the total on any credit card use. Bond payments must be paid by either cash or cashierís check.


Location:

Hall of Justice
224 E. Main Street Lancaster, Ohio 43130
Hours: 8:00 AM to 4:00 PM (Monday-Friday)


Civil- Hall of Justice, 2nd Floor
740-652-7365 / Fax: 740-687-0158

Criminal- Hall of Justice, 2nd Floor
740-652-7366 / Fax: 740-687-0158

Domestic Relations- Hall of Justice, 4th Floor
740-652-7385 / Fax: 740-652-7399

Appellate- Hall of Justice, 2nd Floor
740-652-7387 / Fax: 740-687-0158

Records- Hall of Justice 4th Floor
740-652-7382 / Fax: 740-652-7399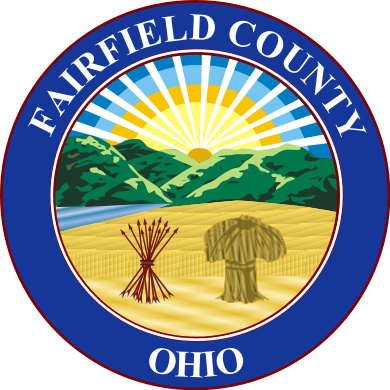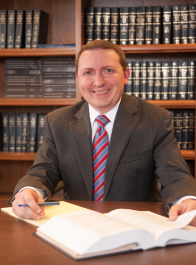 Clerk of Courts: Branden C. Meyer
bmeyer@co.fairfield.oh.us
Contact Information:


Legal Department:
Hall of Justice
224 E. Main Street (map)
P.O. Box 370
Lancaster, Ohio 43130

Civil/Criminal/Appellate:
P: 740-652-7360
F: 740-687-0158

Domestic Relations:
P: 740-652-7357
F: 740-652-7399

Records:
P: 740-652-7358
F: 740-652-7399

Administrative & Fiscal:
P: 740-652-7356
F: 740-681-4770

Lancaster Title Office
982 Liberty Drive (map)
Lancaster, Ohio 43130
P: 740-652-7540
F: 614-833-5850

Pickerington Title Office
485 Hill Road (map)
Pickerington, Ohio 43147
P: 614-835-2610
F: 614-833-5850


Quick Links


Office Hours

>> View Offices

Case Inquiry Search

>> See Details

Records Request Policy

>> See Details

Civil Fees

>> See Details

Domestic Fees

>> See Details